My rating images (the smiley faces) are not displaying in my email
Images not showing up correctly? Try the following:
First, copy and paste your rating snippet. Be sure to copy the entire snippet. To do this, place your cursor with your mouse just below the top line of the snippet instructions. Start selecting and move your mouse down, highlighting your snippet, and stoping just above the end line. Be sure the entire snippet (including the images) is highlighted.
Now, copy your selection (Command + C on a Mac and Control + C on a PC). Then, paste the snippet into your email signature area of your email, email client, CRM or ticket tracking system.
If you're having trouble, try copying the snippet first from the email set up instructions you received. Prior to copying the snippet, be sure you have clicked the 'Display Images' link in your email and that the smiley faces are appearing in your email.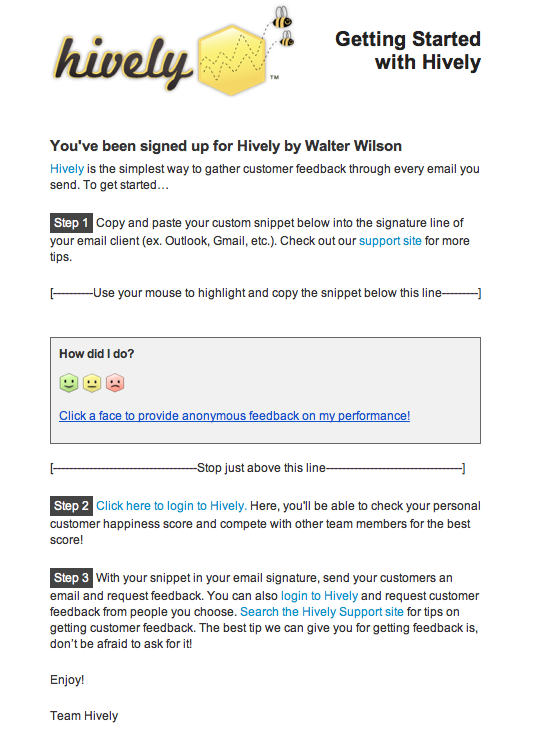 If that does not work, you can copy your rating snippet from your account in Hively. To access this, select 'Get Email Snippet' from the 'Actions' menu next to your name on the Leaderboard. Click this link and your rating snippet will be revealed. Select, copy and paste your snippet exactly as described above.